Salon Services in Houston, TX
Are you looking for a local salon in the Houston area? If so, Champion Beauty College stands apart from other beauty colleges in Houston in the way we operate. Not only do we provide formal instruction to our students, we do so from a fully-operational salon/clinic. Our senior-level students get the opportunity to show what they've learned by administering services to real paying customers. We've been recognized and acknowledged in the beauty/barber industry for years, and we're proud of the reputation we've developed among Houston, Pearland, Missouri City, or Pasadena, TX, and surrounding area's stylists, and customers alike.
Student-Administered Styling
We encourage you to come and visit us to provide an opportunity to an up-and-coming stylist. All services are provided by our students under the supervision of instructors. Your patronage helps Champion Beauty College, Inc. students complete their training and get the hands-on experience they need to grow their confidence. If they apply themselves. Your future is in your hands. Succeed.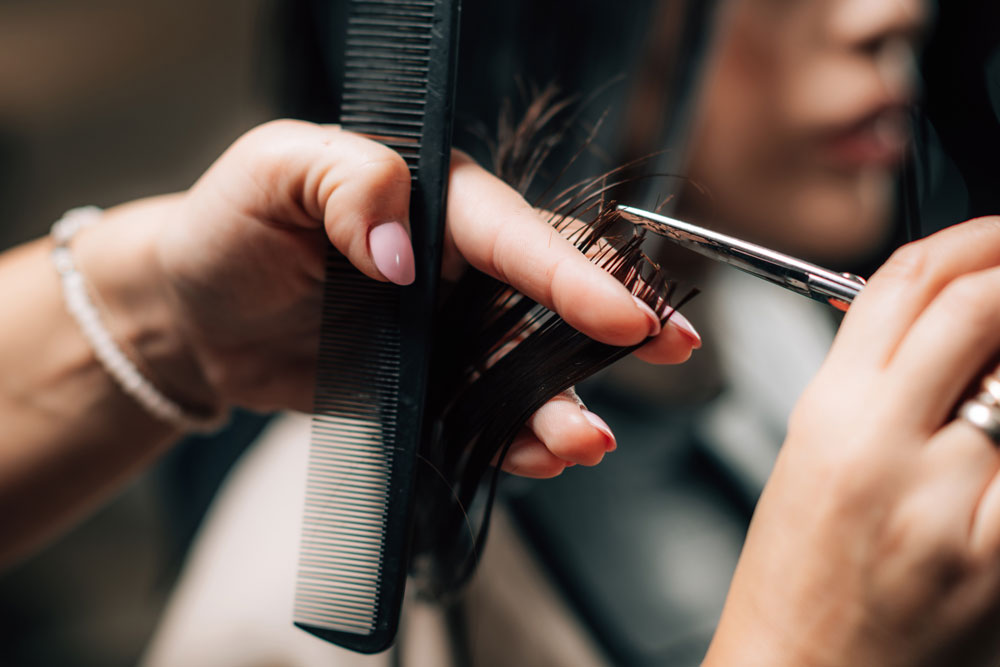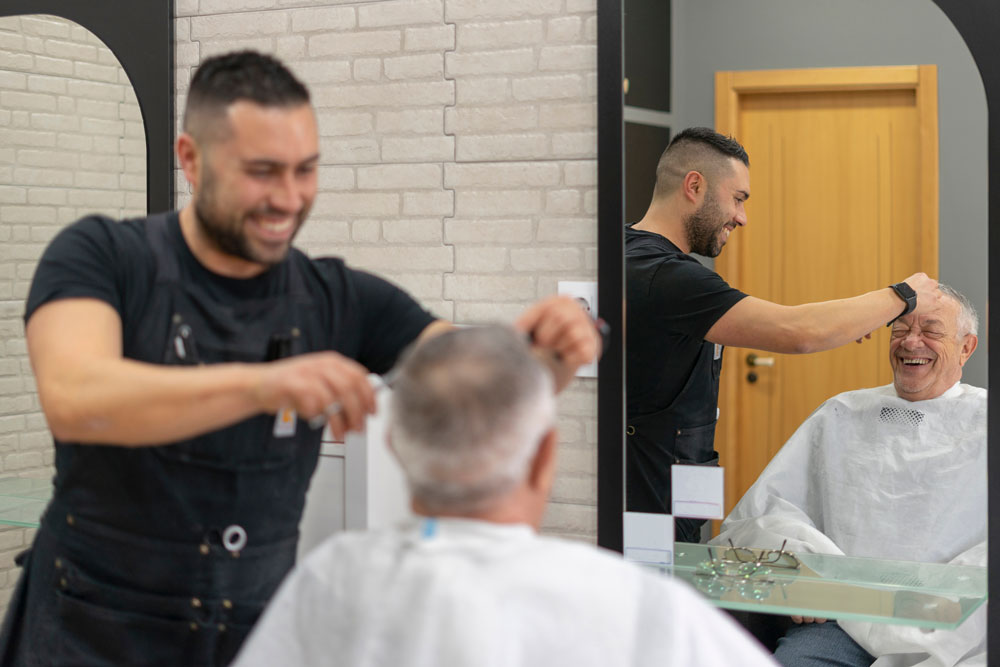 Hours and Appointments
We welcome new guests in our clinics. The clinic floor is open from 9am to 7pm, Monday through Saturday. Sr student by appointment only. Appointments are not required but are highly recommended, to ensure we have a student available to serve you.
Cosmetology Prices
Beard trim: $7+
Box braids, crochet, or box twist: $65.00+
Braidout: $30.00+
Clipper cut and finishing: $15+
Cornrows: $40.00+
Dimensional color: $60.00+
Double process color with haircut: $60.00+
Double process color: $50.00+
Edge-up: $5+
Face shave: $10+
Feed-in cornrows: $45.00+
Hair coloring: $30+
Hair extensions: $150.00+
Haircut with blow-dry: $15.00+
Haircut: $8.00+
Highlights (full head): $50.00+
Manicure: $10+
Partial highlights: $35.00+
Permanent wave: $45.00+
Relaxer: $30.00+
Shampoo & flatiron: $30.00+
Shampoo set – roller set: $25.00+
Silkpress: $35.00+
Single process color with haircut: $40.00+
Single process color: $30.00+
Spiral/rod set: $30.00+
Twistout: $30.00+
Updos: $35.00+
Barbering Prices
Face shave $10+
Clipper cut or haircut $8+
Edge up $5+
Clipper cut or haircut and finishing $15+
Beard trim $7
Manicure $10
Hair color $30+
Esthetic Prices
Back treatment: $35.00+
Basic facial: $30.00+
Brow tint: $5.00+
Brow wax: $5.00+
Chin wax: $5.00+
Facial w/machine: $35.00+
Lashes: $25.00+
Led facial: $35.00+
Lip wax: $5.00+
Book Salon Services Today!
We know there are no shortage of good salons throughout Houston, TX for you to visit, which is why we express our deepest gratitude to those who choose to visit Champion Beauty College, Inc. Scheduling salon services at our hairdressing school gives students the opportunities they need to grow confident in their skills and become the best versions of themselves!
For more information about salon services, our esthetician courses, or to schedule an appointment, please contact us today at 281-583-9117. During after-hours and holidays contact us at 281-701-4764. Please note that if you are 15 minutes late you may be asked to reschedule. Services are rendered by availability only.